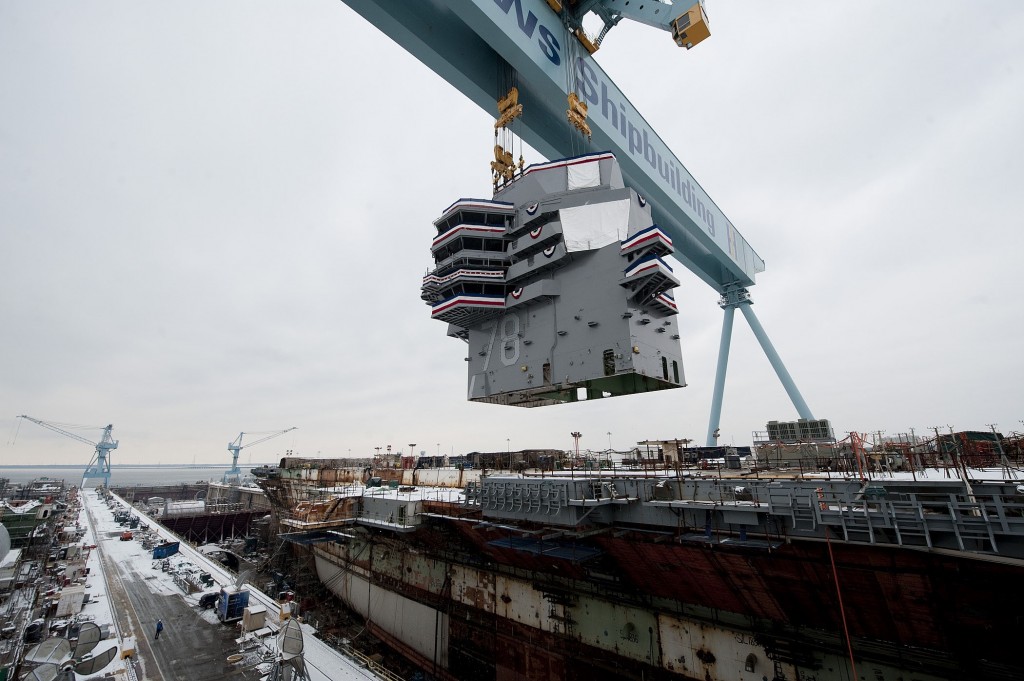 Last month, I had a piece published in one of the magazines in the MarineLink constellation–the link is here. Please go read it!
For the piece, I was charged to discuss the technical and geopolitical drivers of naval shipbuilding, so there was a lot to cram into the essay. It's a bit dense.
At any rate, I noted the current handwringing over the demise of American shipbuilding was a bit overdone. I reminded everyone that naval shipbuilders have enjoyed a pretty good (maybe too obviously good?) bottom line for some time–something that the CNO echoed in his snarly appearance at Sea Air Space earlier this week–and that it was gong to be a bit tougher for everyone outside of the unmanned and undersea space for the immediate future.
But a boom is coming, and, right now, industry's focus needs to be on preparing for that.
We all know that China is going to be the driver of demand for U.S. maritime platforms. Chinese geopolitics, expansionist drives, technical developments and operational evolution will all inform America's path forward in the maritime. To the extent that we can identify China's path now will do a lot to help guide investments going forward.
Outside of China, one of my primary points was that innovation–at least on the surface ship side of things–is probably going to come from overseas. We here in America do a lot of adopting of foreign designs, and, once a military model hits the U.S. market, it becomes very hard to extrapolate that design elsewhere. It's far easier/more profitable to develop designs overseas, test it in a foreign market, and then bring it into the U.S.. It just doesn't work the other way-round anymore, and that probably should do more to influence U.S. shipbuilding investments going forward than it currently does today.
Another challenge will be in managing the industry. A whole lot of the value in shipbuilding is from the non HM&E subsystems–and those subsystems right now are far more valuable and higher-margin than the ship itself. The temptation to get out and chase subsystems–be it guidance or combat systems or comms or whatever–is smart, but it can make you take your eye off the ball. The divestment of Huntington Ingalls from Northrop Grumman is a good case study here, as is Lockheed Martin's constant struggle to "make it" in shipbuilding. There are plenty of underestimated and oft-overlooked HM&E related items that are going to be really important, and those are the things that shipbuilders probably can make their own and improve upon.
Another final point was that we've been following Mike Mullen's much-abused, much unloved "1000-Ship Navy" concept for years now. We should acknowledge this, tell the cult of "lethality" to go read up on strategy, and get about embracing the fact that navies are as much tools of state as they are killing machines. Both aspects merit investment, not just on the Navy at a leadership level, but even in the RFI/RFP stage of the game.