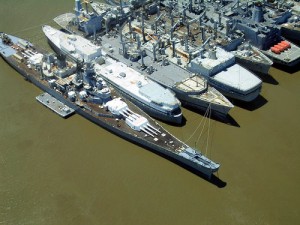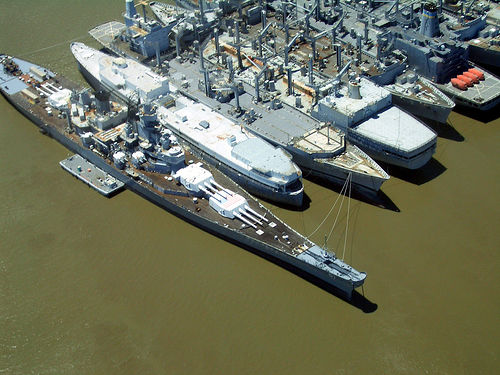 A few weeks after NextNavy.com disclosed that the group slated to receive the ex-USS Iowa was more hot air than substance, the Navy is now re-opening the bidding process!  It's nice to know the Navy listens to the blogosphere…
[Anybody interested in working to see the Iowa preserved in San Francisco?  If so, let's talk.  Shoot me an email. ]
Here's the story, from the dailybreeze.com:
For the past few years, the Navy has been in exclusive negotiations with the Historic Ships Memorial at Pacific Square for plans to berth the ship in that area.

But even though that

is changing, the port is still not inclined to reconsider, Sanfield said.

In a letter to Elaine Wong, president of the Vallejo group, Navy Vice Admiral David Architzel said the Navy was re-opening bids to other competing groups.

"HSMPS has made little progress on completing necessary site agreements with the city of Vallejo … " the letter states, adding also that the group had so far "not achieved its own fundraising goal and timeline projection."

In a separate letter dated May 6 and written to Robert Kent of the Pacific Battleship Center, the group advocating for the San Pedro site, another Navy official said the "Navy's objective is to donate ex-Iowa as soon as possible to an organization that will display the ship i

n California, subject to receipt of an application that fully meets the Navy's minimum requirements for ship donation."
Aside from the fact that I could collect more money for the ex-IOWA than the Historic Ships Memorial at Dewey Square has to date, by, oh, wandering the streets of San Francisco waving a tin cup, the HSMPS people have repeatedly stepped in to derail well-intended (and serious) efforts to make the Iowa a viable San Francisco memorial.  Heck, they wouldn't even respond to my repeated email requests for information about how I could help.
By acting like spoiled divas, HSMPS wasted a lot of time.
So.  With HSMPS out of the picture, I do wish that MARAD would moor the Iowa to the government-rented pier off the SF Giant's AT&T ballpark.  Move the Ready Reserve Fleet Ro-Ros Cape Horn and the Cape Hudson off to the Reserve Fleet berthing spaces in Alameda and move the Iowa in.  It'd be great–and do a lot to generate funding "buzz".
Will somebody in the Navy see that such a thing happens?  Just for a month or two?
San Francisco has a "critical mass" of World War II-era vessels–a potential foundation for a World War II-oriented National Park…. By getting the Iowa a prime waterfront spot, the city can, in essence, endow the preservation of the city's World War II past (and, perhaps, generate funds to help preserve and maintain the other worthy WWII ships on the harbor–like FDR's Presidential Yacht, for example…).