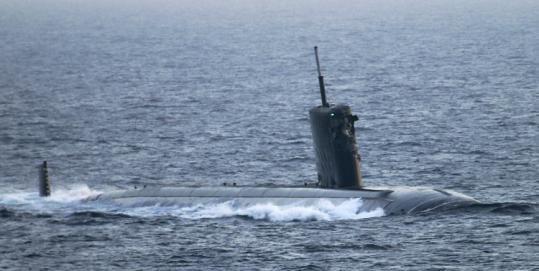 Not to be a downer, but the Navy has, in the space of a little less than a year, probably lost a second multi-billion dollar frontline asset. First the Bonhomme Richard, and now, possibly, the USS Connecticut.
The last time a sub publicly suffered a controlled flight into terrain was in 2005, and the ONLY reason it returned to service was because we had a spare bow available. We just chopped off the damaged structure and replaced it. That option is no longer available–we'll have to fix things from scratch. And that's going to be a CHALLENGE. I fear we don't have the money, yard availability and time to fix the Connecticut, and, even if we do take the stupid route of fixing the unfixable, we'll end up eking just a few years of deployments out of a severely restricted platform.
If the sub is in bad shape–the mentioning of "grounding" and that two forward ballast tanks were compromised–suggest that may well be the case, then, well, the faster the Navy and the Congress realize the USS Connecticut will never again be a Seawolf, the better. Let's not go wasting a ton of money because we lack the guts to be the bearer of bad news.
Also, now that the Chinese are hammering away at our continued silence, we need to be doing some serious thinking about how to roll out the facts–particularly if somebody, somewhere on our side, actually did make a stupid mistake. And if the mistake was made due to behaviors we've already targeted as problematic but have, up till now, failed to address, we're not gonna tap-dance our way out of this by over-classifying everything. It's making us look dumb internationally.
It's time for real accountability. Big Navy won't like this, but we can't keep losing capital ships and then blithely acting like nobody is to blame but some hapless JO's someplace. It may well be time for some high level Navy leaders to face the music, and it will be interesting to see what SECNAV Del Toro will do in the days and weeks to come.
Here's the link.