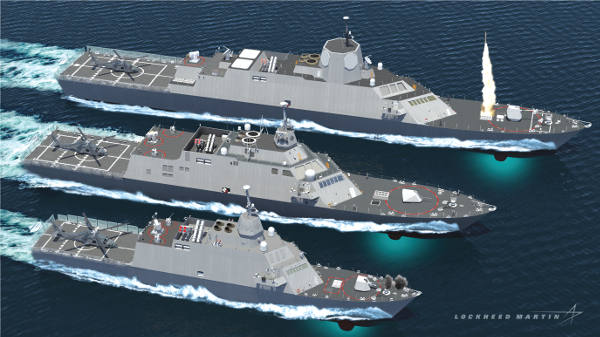 Here's the link.
So the Freedom Class' combining gear fiasco–which smart people saw coming waaaay back when LCS-1's combining gear was first delayed–is moving ahead, with the Navy expecting Lockheed Martin to deliver a tested fix by "early" FY 2022. Good luck.
As a pessimist, I suspect this announcement was too aggressive, when the Navy would be smarter to underpromise and overdeliver. RENK is still tinkering, and I doubt they're doing anything more than pursing a science project over there. We'll see if the hypothesis holds up–but timing this so that on-the-water tests will likely be rushed to beat the Great Lakes freeze doesn't exactly fill me with optimism.
Look to see the schedule slip, and the Freedom Class saddled with enormously restrictive operating restrictions. Ask the Navy to describe the configurations, speeds, switchover requirements and endurance under each general operational configuration going forward.
In general, the Freedom Class only lives to the Constellation Class can survive. It's just a jobs program now as these ships are going to leave service very quickly–with the Navy retiring one Freedom and asking to retire three, the Freedom Class fleet is already being pushed to the point where the operational and sustainment costs will be ridiculously high.