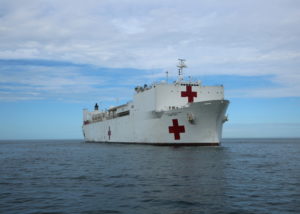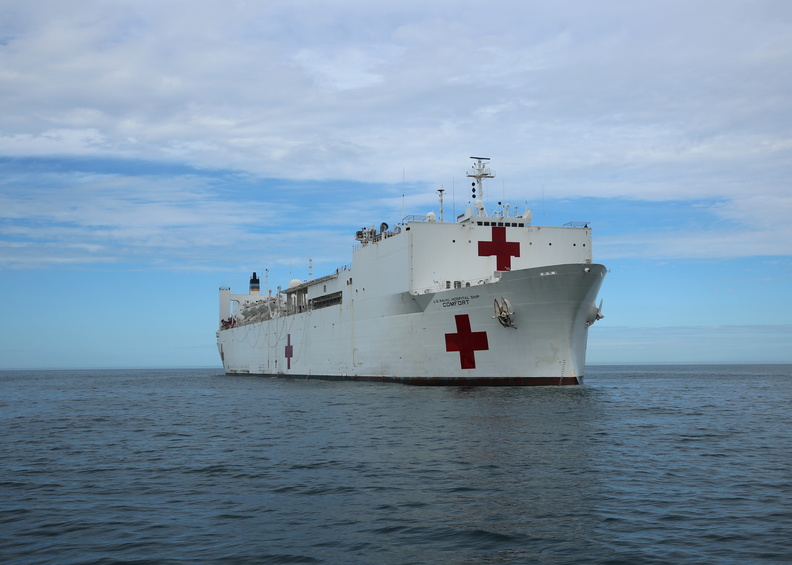 I have a piece up at DefenseOne.com today dissecting the USNS Comfort saga off Puerto Rico. Go read it, here. (And then maybe take a look at my submarine piece, too)
Anyway, my message at DefenseOne should be a familiar refrain to long-time readers here–America must pay a bit more attention to military medicine and biomedical doctrine.
As I say in the essay:
"Everybody wants to provide the best casualty care, but few have the stomach to apply the lessons learned from three decades of hospital ship operations. Once the disaster-of-the-day is over, the hospital ships go into reserve status and become a problem for somebody else. Without a coherent medical strategy, the utility of any Navy medical asset risks being frittered away and the ships left to reinvent the wheel time and time again."
America has been really lucky. America, as a nation, has enjoyed about seventy years of functional antibiotics, vaccines, anti-malarials, a relatively functional bioweapons control regime, and a healthy aversion to battlefield casualties–which meant America could cut military medicine down to a tiny combat trauma nub, a shadow of what it once was.
But all of this is changing–antibiotics aren't as powerful as they were, cracks are showing in vaccine-based disease control strategies, anti-malarials aren't working as well, the BWC regime is crumbling into a "hey we have a neat tool so why not use it and don't bother us about those big second-order consequences" biotech dystopia, and, well, conventional war and nuclear war is coming back with a vengeance.
And yeah, a North Korean Contingency looms, too.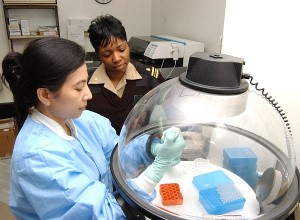 So not only is the margin for biomedical error going to shrink in a tactical sense, America is going to need to do some deep strategic thinking about the biomedical future.
One way to do that is to start tying American biomedical assets to a real, honest-to-goodness biomedical strategy. Having USNS Comfort wallow around, underutilized off Puerto Rico, suggests there are some real problems afoot with biomedical strategy–and that decades of prior experience with the Mercy Class in HA/DR has been either forgotten or tossed out the window by skeptics. It doesn't build my confidence in America's ability to take on a larger-scale or faster-moving contingency.
Modern biomedical doctrine is complex, and resists the neat and simple categorization/compartmentalization favored by the old Cold War-era warfighters. Combat trauma alone won't cut it–a strong strategy is going to be a weird mix of trauma care, traditional Public Health and Health Systems work, tied into some really wild and very broad-based biotechnology stuff. Like it or not, good old HA/DR and good old war-fighting priorities are going to need to coexist.
Time is short. America needs to take biomedical strategy far more seriously than it has been. The United States won't be able to wallow around and reinvent the wheel every time the military deploys biomedical assets. The Armed Forces will need to have a national biomedical support strategy that is well-socialized, with combatant commanders and civilian bureaucrats ready to get out there and execute.
Either that, or we'll suffer the same fate as eminent military strategist Clausewitz–war-fighters love to laud his war-fighting guidance, but they also forget that Clausewitz died after losing a border zone fight to keep the plague at bay.