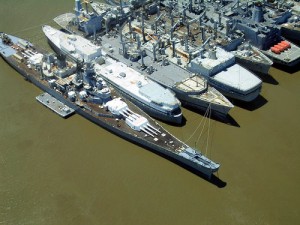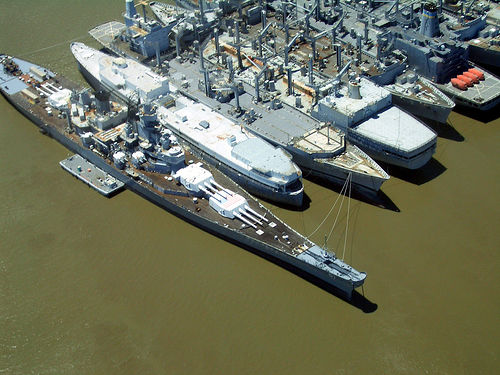 With the Department of Transportation's Maritime Administration (MARAD) agreeing to remove the 52 ships currently moored in the Suisun Bay, the ex-USS Iowa's execution will be held by September 30, 2017. That's the date when the last of the Suisun Bay fleet must go.
This is a trade-off. MARAD is responding to a suit by local environmental groups, who, rightly, have pointed out the heavy metals leaching from the reserve fleet's peeling hulls pose an environmental risk. But a goodly amount of historical legacy will go with it…unless somebody does something to save the ship.
Who will save the Iowa?  Well, despite of what the Navy thinks, i
t sure won't be these guys.  I wish 'em the best, but…they've done nothing but waste money and obstruct efforts to get the vessel to the San Francisco waterfront–the only place the Iowa is gonna have a chance of surviving.
MARAD could do a lot for the ex-USS Iowa by mooring the vessel to the government-rented pier off AT&T Park–It'll be easy; send the current occupants, the Ready Reserve Fleet R0-Ros Cape Horn and Cape Hudson off to the Reserve Fleet moorings in Alameda.  Move the Iowa in.
People will love it.  And, given that baseball season is starting, it'll have a national audience, too.  Do it!