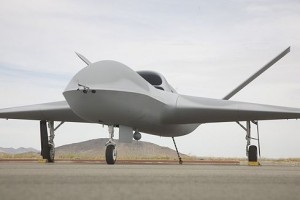 Even the most optimistic unmanned evangelists must acknowledge that naval doctrine will, eventually, boil itself down to a simple precept: "Kill the Robot, and Quickly".
My sense is that America, as the first-mover in the unmanned space, finds that future somewhat distasteful. It is difficult to move from uncontested exploitation of potential utility to a suddenly crowded and increasingly contested niche. The transformation from limitless super-secret potential into a mundane and highly-contested reality is usually rough and full of miscalculations.
To preserve some measure of status quo, the U.S. (and a few others) are trying to grant people-less platforms  some kind of legal standing and protection ("no, no, no….that crew-less Sea Hunter USV is NOT a wreck and you CAN NOT salvage it!"). But any faith that some fuzzy-ole' internationally-recognized legal framework can guarantee the free passage of unmanned military or government-owned craft is misguided. Faith in the Rule of Law–at least at sea–should have expired long before China snatched a U.S. glider in 2016.  Nobody should have been surprised that China grabbed an unmanned glider when it could; the U.S. and many other countries have done similar things. Interfering with rivals' unattended infrastructure–be it a buoy, communication line , "ceremonial" underwater flags or even sea graves –is common. Any rival's unmanned kit has-and always will be-exploitable.
But too few are talking about the prospects of adversaries "messing" with or "interfering" with unmanned craft. My sense of the future is that anything with targeting or other disruptive potential cannot–and will not–be allowed to collect or transmit unmolested. Far too many people give lip service to unmanned platforms. "Oh yes," they say, waving their hands, "in wartime, all this ISR and unmanned stuff will be gone", when in fact, in the future, maintaining ISR and unmanned stuff is gonna be a constant battle–an unrecognized and unpublicized one, but contested and fought-over nonetheless. And that is going to make the seas a whole lot meaner.
That's scary. Now, with all due respect to the beady-eyed folks behind the mysterious locked green door, some operators of advanced systems understand the challenge ahead–they're living this future today. They're ready. But every-day leaders, policymakers snd the public have got to understand that unmanned platforms are at real risk of being killed off (or at worst, interfered with) at any time. They need to be ready for the prospect that the unmanned space could become really quite rough as countries jockey for position and security.
My concern is that, as the stakes increase, the barrier for aggressive "shoot first and ask questions later" action against unmanned craft is becoming very, very low. Some interference with disposable robot platforms can be absorbed. But at some unknown point, the fun and games end. One day the rubicon will be crossed– critical services provided by some pricy future robot platform will make the loss impossible for a country to bear without retaliating–only nobody–NOBODY–knows where that line is yet.
And that is a recipe for war.
We, as a society, are not ready. Nobody–from the U.S. on down–is prepared for a constant and undeclared war against pesky unmanned platforms. We're talking about a very kinetic future as NORMAL. Drones and robots are going to be constantly battling it out for access on the fractious margins of various countries' Areas of Control, and the levels of disruption and loss rates will be far higher than anybody can comprehend right now. That means that conventionally-crewed platforms will need to be on their toes, and ready to fight–if not be fighting–constantly when outside their AOR.
People are going to die over this.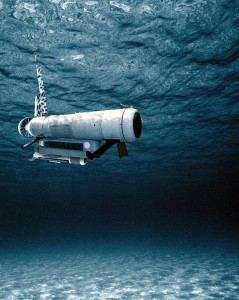 Dangerous Waters Ahead
So how do we move ahead? To me, the only way to slow the global trend towards zero tolerance for unmanned craft is to complicate the targeting process, and essentially make it very, very difficult for observers/targeteers to distinguish between manned and unmanned craft. I mean, while the average PLA(N) commander will likely have a free hand in dispatching pesky drones, taking a life will still be relatively sacrosanct.
Ultimately, the harder it is to determine if people are aboard a potentially vexing sensor, the longer that platform is going to live.
So…in my mind, optionally-manned has got to become more of an accepted "thing".  And that, of course, will be innately risky. So we need to begin thinking really hard about how to accommodate some sacrificial E-3s standing a lonely watch on the autonomous Sea-Hunteresque craft of the future, or to protect some 0-3 riding impotently in a jump-seat of some hopeless-diamond-shaped and sensor-bedecked airborne lozenge.
A second route is to tether unmanned with manned–and so tightly integrate unmanned with the manned platform that, again, the robot is harder to target and exterminate. That also raises the risk for the poor SOB charged with deploying and tending some kind of fleet of flying rubber dog shit outside of, oh, Hong Kong, but, hey, it's a job the robots won't be able to easily claim as their own.
Another route to survival is standard and platform-based–to harden, obscure, minimize, miniaturize or otherwise protect the platform, which then, of course, just encourages harder, tougher responses in opposition.
The final route is to be virtually sacrificial, almost just asking for a hit.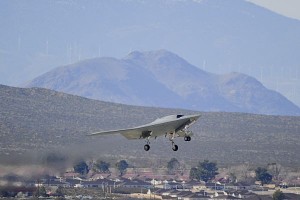 Conclusion
In the maritime, the robot world is going to be a rough-and-tumble place. And we, as a society, are unready for it. Safely negotiating–or tolerating- robot conflict is a global challenge.
This "kill the robot" future has huge implications. It'll transform naval engineering and naval tactics. Overall readiness, weapons mixes, magazine sizes, EW capes, generators and a ton of other tiny things will need to change. Platform choices will shift. Risk calculations need fundamental re-tinkering. And mind-boggling levels of procurement are going to be coming once America sets upon a path forward.
But before we move down that road, America needs a strategy that is unencumbered by the distractions from the neat tactical confectionary unmanned platforms offer us today. And many more people need to know that much of this bright robotic potential may be seriously limited by active opposition.
And that isn't happening. And that should concern everybody.