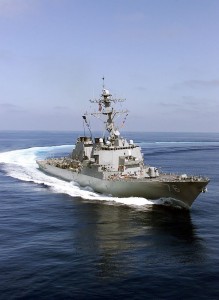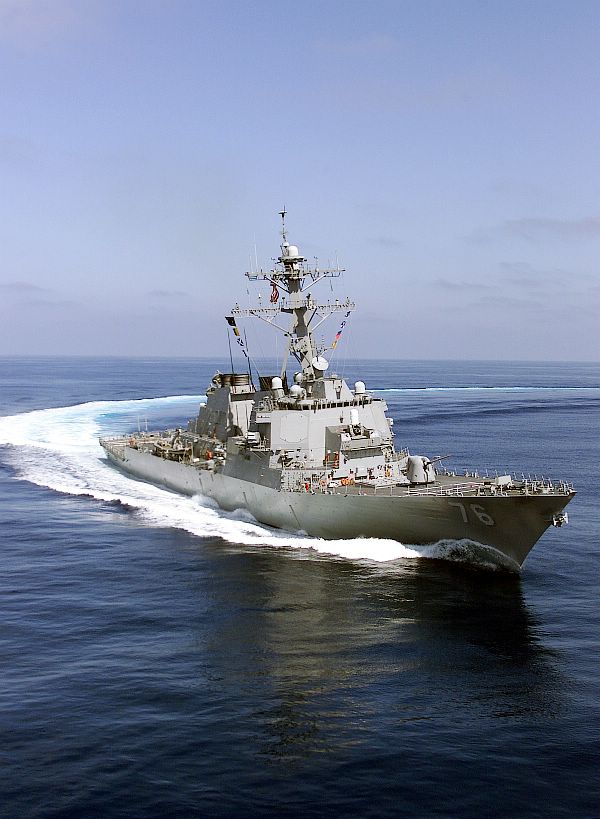 For the past seventy years, U.S. surface combatants have been focused on defending aircraft carriers from either airborne or submerged threats. This all-important defensive mission has–for better or worse–defined America's Surface Combatant Fleet–the fleet's platforms, weapons and (most importantly) it's mindset.
The Surface Fleet's overarching protective requirement has permeated everything about the surface combatant fleet. The size and logistical foundations of our surface combatant fleet are still largely defined by the need to populate about a dozen carrier battle groups and a Cold War goal of keeping the carriers alive just long enough to support deep-strike missions into the USSR.
Aside from a few other ancillary missions, that sacrificial strike-support mission was really the heart of the surface fleet's Cold War job.
So it's no surprise that the surface Navy is looking with some concern at the necking-down of the carrier (and amphib) fleet and responding with a wholesale effort to be seen as a survivable, independently relevant option on the future "maritime battlefield". But that's a tough task to do as the nature of naval warfare moves away from conventional ship vs. ship warfighting–much to the surface warrior's chagrin–to become more "joint" than ever.
But the surface warriors are trying. The first formal stirrings of a new (!) re-invigorated (!) "warfighting-first" (!) mission for surface warriors was presented last week in Bryan Clark's CSBA report, "Commanding the Seas: A Plan to Reinvigorate U.S. Navy Surface Warfare". As you might guess, as a "first pass" at the problem, this effort to recover the Surface Warrior's lost offensive swagger is a large dose of modern-day conventional wisdom packaged in a way meant to beguile credulous Congressional Staffers.
Know what I mean?
I don't want to disparage; it is an interesting report, with some neat tactical suggestions (It might be rude to ask why CSBA is discussing tactical issues when we're all still struggling with larger strategic questions (UCLASS tactics, for example) that will disproportionately shape the wider disposition/missions of the Navy's surface fleet, so I won't ask here!).
Invariably, the report was welcomed by the usual suspects, and yet, after all their chest-thumping fades, CSBA's vision of America's future in surface warfare, in aggregate, remains fragmented, woefully defensive and far too reactive. This is a call to fight an old and conventional sort of war.
And it'll get us sunk.
We can–and must–do better.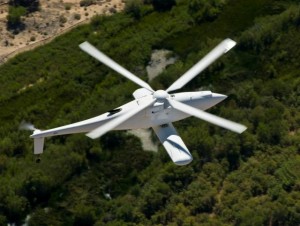 To Control the Sea, Consider The Mine:
One beef about this CSBA report is that Mr. Clark remains awfully "old school" about "Sea Control"–he's out to kill the ships, planes and subs that pose a risk to ships. That's all well and good, but it ignores the global proliferation of unconventional unmanned sensors–or, as I call 'em, modern mines. You know, the UAVs, UUVs, the USVs and the buoys out there that, by providing real-time ISR info, all pose a serious existential threat to naval vessels.
I suspect that, long before the Navy is in any position to destroy potential "conventional" attackers–subs, ships, aircraft and missile launchers–the Navy will be struggling with what I call "modern-day mine warfare"–the effective detection and elimination of an adversary's unmanned ISR platforms.
Minesweeping and mine warfare needs to be re-invented as a sea-control mission that accounts for modern-day technology.
Mines no longer need to be explosive. Look. If ISR data from an unmanned platform has the potential to kill a ship, then it's really no different from a mine. And the fleet will need to kill or inactivate it.
So…put aside the proliferation of high-end strike aircraft, cruise missiles and other high-end effectors for a second. They're not the primary mid-term threat. It's the burgeoning "unconventional" sensor fleet out there that we need to worry about. They'll help ease the adversary's targeting problems and create unexpected problems for the U.S. surface fleet.
But, as Mr. Clark demonstrates in his report, mine warfare isn't something the Surface Navy wants to do. As a war-fighting discipline, mine warfare has been ignored for decades, and the mine warfare community itself is moribund. Bryan Clark's study (and presentation) reflects this bias–even though he identifies offensive minelaying as one of four pillars of offensive sea control, they're dropped as a–get this–"non-incipient threat". So while Mr. Clark spends a disproportionate amount of time expounding on how to his defense-minded offense-labeled schemes can better kill ships, planes, subs and missile-launchers, offensive mine warfare just…isn't mentioned. At all.
To Mr. Clark, mines explode. And that's just old school thinking. And it's wrong.
Mines need to be redefined for the modern era.
If, by 2025, the U.S. fleet is unable to track and kill modern mines–UAVs, UUVs, and USVs–along with a bewildering array of self-reporting buoys, reporting civilian craft and other sensors, then the fleet has little business in tinkering with grand efforts at sea control. The proliferation of these hard-to-detect, cheap little (and, in time, likely armed) sensors present the U.S. Navy with a bewildering set of doctrinal and logistical headaches that the service seems desperate to avoid dealing with.
But they've gotta be dealt with.
So, in that regard, Brian Clark's suggestion that the future Navy explore lasers, rail guns and ever-smaller munitions and Electronic Warfare is quite welcome. Coupled with some viable doctrine, I expect they'd be quite useful in helping to prune masses of tattletale-esque un-manned gear. To really advance discussion, Mr. Clark's effort to, essentially, grow the surface fleet's magazine capacity must be coupled with a discussion of just how the U.S. surface fleet is going to handle increasingly ubiquitous and pesky tattletales in times of peace, tension and war.
It's the future of mine warfare. And it suggests a route to use our unmanned assets to invigorate offensive mine warfare as well.
Is the fleet equipped to detect and kill–or otherwise mute–the tsunami of ocean sensors we expect to be fielded over the near-to-mid term? Not with our current magazine capacity, we ain't.
But that's only part of the battle. It's time to get serious about modern-day minesweeping and talking openly about what battle fleets are going to do with unmanned and unconventional trackers. And if the answer is "kill 'em", we desperately need to know how, and with what, and under what circumstances. In my eyes, this–the proliferation of potentially-lethal sensors–is a central challenge to any future sea control scheme.
Mine warfare for the modern era needs to be discussed much more than it currently is.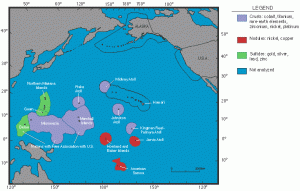 The CSBA Fleet Fails The Thatcher Test
Now, I agree with Mr. Clark in that, in the near-to-mid term, we will see more friction at sea–piracy and irregular conflict and so forth. But I also envision more Falklands-like actions–theatre-level actions starting with a relatively unexpected sneak attack followed by a deliberate march towards marshaling local superiority, prepping the battlefield and some old-fashioned sea battles.
And if there's one defining characteristic of these sorts of Falkland-esque conflicts, it's the initial declaration and enforcement of an exclusion zone.
So, if we accept that vision of the future, let's ask a simple question: Will the future Navy envisioned by CSBA be prepared to enforce, say, this old Falklands-era edict from Margaret Thatcher?
"…At 5 am London time on Monday 12 April, the maritime exclusion zone of 200 miles around the Falkland Islands came into effect. From that time any Argentine warships and Argentine naval auxiliaries found within this zone are treated as hostile and are liable to be attacked by British forces…"
While the fleet envisioned by CSBA would, undoubtably be prepared to sink conventional warships in that region, it would not be prepared to expel "unconventional" things–the very things that will become the staples of future A2/AD warfare–from that 200 nautical mile exclusion zone.
Focusing on ships, subs and aircraft offers a return to old conventional Cold War priorities. Yeah, it's a war we won, but it's a war our adversaries have been working to defeat for some time. If America's cadre of think-tank gurus don't realize that the next war at sea is going to be a tad different from the battles we envisioned to beat the Soviet threat, then the American Fleet is in real trouble.
More to follow!