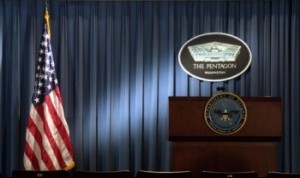 For an Agency that loves pomp and circumstance, the Pentagon's ceremony last week to "name and shame" both their good–and their bad–contractors was uncharacteristically muted.
If the Pentagon wants to make the Superior Supplier Incentive Program into something that spurs institutional change, a low-profile Friday announcement and the promise of future incentives to the victors won't cut it.
To get maximum value out of the work done in rating the contractors, the annual announcement needs to be an awfully public affair–where the winners get a trophy, podium time and a photo op, while the losers get publicly called out–and, maybe, for the representatives of the troubled firms, even a stint in some stocks by the Pentagon's front entrance–as a cautionary tale for all other contractors (Yes, I'm joking here, but…hey).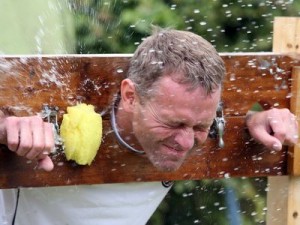 (As an aside–For the Navy, I'd suggest announcing next year's winners and losers at the annual dinner at Sea/Air/Space–it'd insert a little drama into an otherwise stodgy rubber-chicken event, and, after all, most of the key contractors are going to be in attendance anyway. The winners get a chance to take a star turn, while the losers have to face the humiliation and scorn–or pity–of their peers–if the troubled company reps aren't already suffering the quiet indignity of (cough) having no Service Representatives show up at their banquet table.)
Instead of some fun and colorful pomp, the announcement was left to a crusty Mr. Frank Kendall and Navy Acquisition Guru (and one-day SECNAV) Mr. Sean Stackley. Here's how the Navy's biggest contractors shook out, courtesy of Defense One's Charlie Clark:
First Tier [i.e. The Happy Winners]
General Dynamics Combat Systems
General Dynamics Marine Systems
General Electric Aviation
Lockheed Mission Systems and Training
MHSCo Sikorsky Lockheed Partnership
Northrop Grumman Aerospace Systems
Raytheon Integrated Defense Systems
Raytheon Intelligence, Information and Services
Rolls-Royce Defence Aerospace
 Second Tier [i.e. The Adequate Performers]
BAE

 Electronic Systems

BAE

 Systems Land and Armaments
Bell Helicopter
Boeing Military Aircraft
General Dynamics Information Systems and Technology
Ingalls Shipbuilding
Exelis
L-3 Communication Electronic Systems
Northrop Grumman Electronic Systems
Raytheon Missile Systems
Raytheon Space and Airborne Systems
Rockwell Collins Simulation
Third Tier [i.e. The Dogs of Defense]
ATK

 Defense
Austal 

USA

Bell Boeing Joint Project Office
Lockheed Martin Aeronautics
Lockheed Martin Space Systems
Navistar Defense
Newport News Shipbuilding
Sikorsky

UTC

 Propulsion and Aerospace Systems
Presented clearly, this the type of red meat listicle-bait that today's reporters simply love. But it wasn't. From the transcript of the event, it looked like the reporters were only given names of the top nine contractors, and were left in the dark as to what, exactly, they were being asked to report.
And while the top performers were pretty much the "usual suspects" from "Big Defense," there were certainly some surprises…It sure was good to see GE and Rolls Royce getting some well-deserved recognition by the Navy. It was equally surprising to see Newport News rank behind Ingalls–which, one assumes, gets a boost by having the Ingalls-built NSC Coast Guard cutter excluded from consideration. I also wonder why Huntington Ingalls was reduced to individual yards, while the three-yard conglomerate of GD Marine Systems was evaluated as a unit…but…I digress.
Did Mr. Stackley Want Headlines?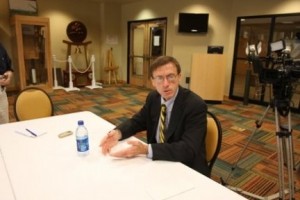 The biggest surprise at this announcement/press conference was Mr. Stackley's performance.
He's normally a model of clarity. Abrupt, even. But, in defining his selection criteria, he was uncharacteristically obtuse [transcript is here], obfuscating "top contractor" for those that were the Navy's biggest suppliers, and making it look like he evaluated eighty or so business units when the sample size was actually the thirty largest by contract value….it left me (and several others) scratching our heads over what Mr. Stackley was actually doing–aside from applying the rhetorical tactic of making public comments so unclear that reporters are unable to report what actually happened. Here's the evaluation criteria from the Federal Record.
I mean, Mr. Stackley's comments were so imprecise sounding, some members in the last, "low-performing" tier came away thinking that they, in essence, had "won" a Bronze Medal–which, I assume, is exactly the opposite message the Pentagon wished to convey.
Signal Online had the best summary of what was intended by the ranking system:
Listing superior suppliers aims to stimulate those companies that did not make the list to try to break into the list. "I think we'll see this list shift around," says Frank Kendall III, under secretary of defense for acquisition, technology and logistics, referring to the Navy's superior suppliers. Thirty business units from nine companies make up the complete SSIP list, divided into three tiers. "I think people will respond. I think the people that will respond the most are the people in the bottom tier, frankly. People that want to get out of that tier, and that's exactly the kind of behavior we want to see from people."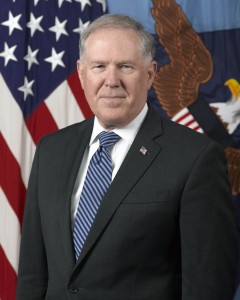 Leave it to gruff old Frank Kendall to make it all clear for us.
That said, I don't think the lower tier contractors will "get" the message. Polling contacts at some of the lower-performing companies this week–heck, all of 'em weren't even aware they'd been rated poorly. And then they went on to call the whole exercise a "bunch of bulls**t", or "a joke" or "laughable".
The lower-tier reaction does make sense–there was really very little information on how the ranking was established, or consideration for the scale and complexity of certain projects, where a tiny misstep carries massive consequences that shouldn't tar the entire company. And to some extent I agree (some good industry comments on the Pilot Program are here).
But, that said, you gotta start somewhere.
Embrace Showmanship
I do fear Mr. Kendall really underestimates the pride–or level of delusion or just willful corporate ignorance–that is entrenched within some companies in that lower tier.
Mr. Kendall certainly has the right intentions–Sometimes it takes this sort of public scrutiny and wider awareness to encourage change….but…when the message is delivered oh-so-gently in an "everybody is a winner" fashion, there's no impact. Keeping it all friendly and nice simply enables those lower-tier performers to keep going through whatever mental gymnastics they need to justify their poor performance both internally and externally.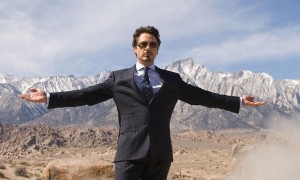 I can hear my critics saying, "They'll pay attention to the bottom line," but…will they? Really?  I don't think the lower tier will–look at the proposed benefits:
More favorable progress payments. Adjustments may be made to progress payment percentages or retention percentages.
Priority for adjudication of final labor and indirect cost rates.
Increase in the intervals between business system reviews.
The poor performers won't be directly penalized, and the competitive impacts will just disappear into the complex morass that is the Defense Contractor bid process–which CEOs and Board members rarely see. Add in a lot of arm-waving and selective disinformation, and a weak CEO or Board or Stock analyst will overlook the need for change.
Couple those incentives to a good public airing–in a fashion that can't so easily be explained away in the boardroom–and then poor performers will take note and make changes.
If the Pentagon really wants to spur change–and get some value out of a contractor rating project that, at present, holds no (or at best, indirect) implications for the poor performer's bottom line–then fall back on showmanship. Announce the results in a high-profile enough way that it catches the attention of Corporate Boards, the stockholders and the general public.  (The only current driver of high-level corporate attention to the current ratings is the natural competition between differently-scoring business units operating under the same corporate umbrella, but…beyond that, that's it.)
Put on a good show, and you'll get that lower tier to change.