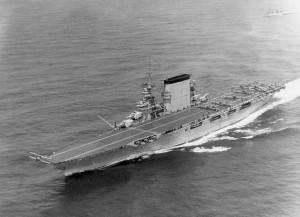 We can all hope CNO Greenert's sequestered LCS(NEXT) Requirements Team is hard at work, leveraging all the LCS lessons-learned to date, plugging the info into a fancy matrix and boiling their findings into something that will, in time, provide the Nation with an ideal "Small-Ship-Of-The-Future".
It's just not bloody likely.
Sure, the CNO's "Deep Thinkers" will do their best, trimming out overly-ambitious innovation, and making darn sure the LCS(NEXT) is more politically palatable than the dual Freedom Class and Independence Class block buys. And, yes, when the requirements are unveiled, the retirees in the Web-based peanut gallery will all cheer, Bloomberg's hopelessly biased LCS-hating Tony Cappacio will write a fawning review, contracts will be let, and…in a few years, I'm willing to bet the Navy will hate what they get.
Here's why: Overly hasty exercises in naval "innovation reform" often don't end well.
Let's be honest. The US Navy, in times of great technological change, has something of an imperfect record of quickly identifying the "right" lessons from a few rushed fleet-level prototype tests.
I sympathize. Trying to make a platform that satisfies demands to be relevant now, while also holding the potential to be relevant in a future challenged by new, rapidly changing–and likely unknown–technology is hard enough.
But it is a far easier task going forward from a "clean sheet".
Look. When the Navy tasks a group to plot a course forward with multiple prototypes in hand–you'd think the task would be easier. Instead, the task becomes far harder, and, in the end, the real winners are those who are uncomfortable with the original innovations in the first place. At that point, it's not about addressing the future, but about assuaging present-day concerns.
And that's a mistake.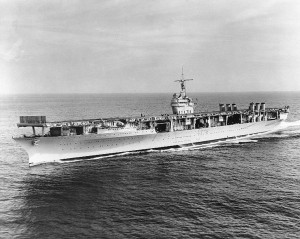 What you often get from these overly-hasty, reactive exercises in "innovation reform" is a platform that, while more immediately relevant, is rapidly outclassed by changing technology, changing doctrine and–sometimes–the very prototypes they were supposed to replace.
Misfires in "innovation reform" have happened before. Take, for example, aircraft carrier development. Here's a cautionary passage out of Edward Arpee's excellent book "From Frigates to Flat-Tops":
Experience with the Langley, Saratoga and Lexington convinced the Bureau of Aeronautics that the U.S. Navy should have at least five more aircraft carriers of approximately 13,800 tons each. This tonnage was arrived at after careful studies, and the arguments in favor were presented before congress in January 1928.

It was said that these ships would be harder to hit because they would be smaller targets. If either of the two carriers were disabled after its planes were in the air, the deck of the other carrier could be used.

This particular size of the ship seemed the most desirable in view of the considerations of treaty limitations, efficiency and budget. Since one plane can land or take off at one time, two fifteen=thousand ton carriers were preferred to one 30,000 ton unit.

Admiral Moffett enumerated the advantages of these small carriers over those twice as large: A. Collectively they could carry more planes. B. Collectively they could launch and land twice as many planes. C. the cost and difficulty of berthing and maneuvering would be far less.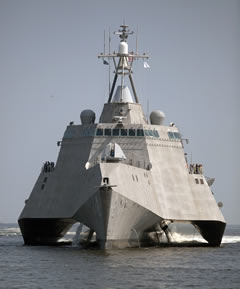 So out of that, we built the 14,000 ton USS Ranger (CV-4).
And the USS Ranger was a failure almost right out of the gate. A technological and doctrinal flop upon launch.
And despite all the hand-wringing about eking out maximum strategic gain while total carrier fleet tonnage was mandated by the Washington Naval Treaty limits (I think out of our 135,000 ton allotment, we had about 60,000 tons of carrier to play with), the fact remains—the Navy wasted time dithering with a small, relatively useless carrier when it could have let their original bet on a carrier of Lexington/Saratoga 36,000 ton displacement/capability "ride" for a bit longer, and thus marched a bit quicker towards the war-winning–and far more flexible–30,000 ton Essex Class.
But no. Facing a litany of LCS-esque concerns and complaints, naval tastemakers dialed back the innovation. And wasted precious time.
It is quite fun to draw historical parallels between the Lexington Class and the LCS.
As I have written before, the USS Saratoga (CV-3) and USS Lexington (CV-2) were disparaged by critics–the Lexington conversion ran over budget (correct for inflation, and their budget overrun for the Lex conversion matches that of the LCS), Congress blanched at the cost of the carrier's airborne "mission module" (heck, as an example, Congress had to be arm-twisted into funding the Ranger's aircraft), folks didn't like the peculiar requirements for berthing/sailing the big ships (If I recall correctly, the Sara ran aground a few times), and the naval tastemakers of the day thought they were too over-sized for the original "fleet scouting" mission.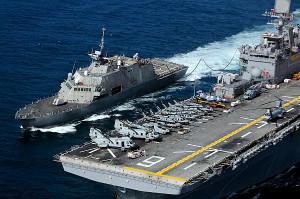 Over-sensitivity to such criticism led the Aeronautics Bureau to ratchet back on what was an audacious–and ultimately winning–gamble with the large Lexington Class Carriers. Thankfully, the General Board limited the Aeronautics Board to a single Ranger Class carrier, doling out the available tonnage for new aircraft carriers in a slow, deliberate fashion.
I hope I am wrong, and that the LCS Star Chamber will come up with something great. There are certainly things I would change with the current LCS and LCS mission modules! But I worry that the Navy is being too quick to dial back innovation, and, because a bunch of retirees (and some spurned companies) are out there whining on the internets, the Navy is backing itself into something the Nation may well regret in the future.