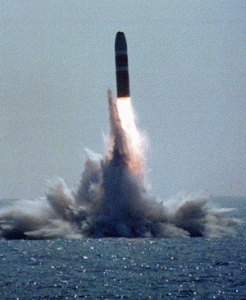 I had a chance to sit down with Paul McLeary to discuss SSBN(X) in this month's Defense Technology International, reprising an Ares entry from early November.  Here's the quote–which shows that I do not hate Virginia-class submarines as my prior work has led folks to believe:
Craig Hooper, a San Francisco-based national security expert who has written widely on naval and Pacific Basin security issues, is skeptical about the Navy's submarine plans.  "With no viable means for our submarine builders to compete and drive down costs," he says, "I expect the SSBN(X) build schedule to slide right, go over-budget and ultimately shrink to a 10-boat buy."  Given the current budget situation, and the fact that instead of growing, budgets might contract slightly, Hooper says that the Navy should start looking for ways to allow Virginia-class subs to serve different roles.  "It would be a very interesting world if Virginia-class SSNs had the flexibility to serve in either the conventional SSN, SSGN or strategic SSBN roles.  That would be a massive force multiplier and a boon for the bottom line," he says.

"[The means of] strategic detererent is also changing," Hooper adds.  "As conventional weapons get increasingly accurate, America might be able to really reduce the number of submarines slated to serve in the traditional nuclear deterrent role."
As much as I understand the desire for a large undersea missile "carrier" and appreciate the rock-solid reliability of the existing Trident missile (along with it's easy route to serve in a non-nuclear PGS role), I still think that it would be wise to ponder the utility of exploiting the Virginia as a multi-mission platform.  Having that capability would give the U.S. a far wider array of operational options, and, I suspect, enhance the deterrent value of the nuclear sub fleet.
Would a smaller missile, capable of fitting into the later-generation Virginia-class missile-launch tubes be that expensive?  As expensive as SSBN(X)?  Would a smaller missile offer prohibitively less global coverage than Trident?  Would the plan run into trouble given our arms control agreements?
This is why I"d like to see more open discussion about using the existing Virginia-class hullform (or a modification of said platform) versus going whole-hog on the SSBN(X).  It's a heck of a lot of money, and I just sense that it might all be put to better use if we re-thought our decades-old model of at-sea nuclear deterrence.
Because if we don't take a good, hard look at all the options out there, we could see the $13-$6 billion-dollar SSBN(X) program dwindle down to eight boats.  Or even less.  And I think it might be better on the industrial base if we kept working on the model we have in production versus the pie-in-the-sky dreamboat that we don't.