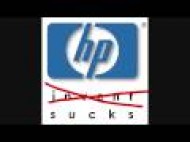 San Francisco Fleet Week is a community effort. Fleet Week organizers (myself included) worked hard to raise the $1.2 million dollars we needed to throw an appropriately-sized gala for the Navy and Marine Corps. Many local companies dug deep. Some gave until it hurt. Everybody from Google Earth to Solazyme to Bank of America to Chevron lent a hand.
But one company–Palo Alto-based Hewlett-Packard–would not open their pocketbook.
Hewlett-Packard refused to give Fleet Week a single penny. And the Navy is one of HP's biggest customers!
It is inexplicable, really.
Hewlett-Packard gets an enormous amount of money from the Navy. Heck, on October 1–just as folks start trickling into town to start Fleet Week (the party begins October 6)–the Navy will pay HP 1.6 billion dollars of a 3.3 billion-dollar no-bid IT contract. Here's what Wired's Danger Room said about that sweetheart deal:
Just to make sure its core networks keep running – to make sure marines and sailors can keep e-mailing each other on Oct. 1st — the Navy is paying Hewlett Packard $1.788 billion. (Booz Allen Hamilton, another outside contractor, handled the negotiations with Hewlett-Packard for the military.) The service will spend another $1.6 billion to buy from HP the equipment troops have worked on for years, and to license the network diagrams and configuration documents, so that the Navy can begin to plan for a future in which they're not utterly reliant on HP for their most basic communications. In essence, the Navy is paying to look at the blueprints to the network it has been using for a decade.

"HP is holding the Navy hostage, and there isn't a peep about it," one Department of the Navy civilian tells Danger Room. "We basically had two recourses: pay, or send in the Marines."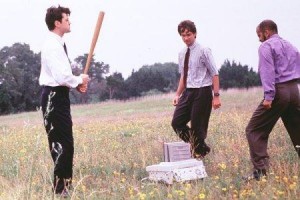 This is a company that manages to fund the Sundance Film Festival, the Bryan Nelson golf tourney, the Davis Cup tennis tournament, the Renault Formula One team, and help tennis player (and HP brand ambassador!?) Serena Williams burnish her image….Oh, and let's not forget the Cannes Film Festival, too. They even hire Playboy models to pamper executives, too!
But for Fleet Week? A local celebration? Nothing.
HP can't seem to come up with a single penny to help improve
the Bay Area's image and help mend relations between the Bay Area and the Navy. They aren't interested in helping this urbanized, quake-prone region build better disaster-response networks… It's ridiculous. Any company that nets billions from no-bid business deals with Big Navy would be wise to give a little back. It's good manners, you know?
In comparison, take little teeny-tiny Solazyme–a start-up company that, in time, will fuel America's Great Green Fleet. That company dug deep to help the Navy feel at home in the Bay Area. It wasn't much–to a big company like HP, a Solazyme-sized donation is nothing. But to Solazyme, every penny they gave to Fleet Week meant their capital development or R&D efforts got a little less. Those guys really put their bottom line on the line for Fleet Week.
Whereas with HP–a company that posted net revenue well north of $100 billion dollars last year– a million-dollar donation is almost insignificant. Ah well…perhaps a Tennis Tournament someplace will be getting a wee fraction of the $10 billion dollars the Navy has been so kind as to award HP over the past decade!
It burns me up. If anything, this tawdry bit of small-minded stinginess shows everybody that HP really does not give a damn about their customers. Nor, for that matter, does HP seem to care about the post-disaster well-being of the thousands of HP employees who live and work in the Bay Area.
Please join me in urging HP to reconsider–and support San Francisco's Fleet Week in 2011!