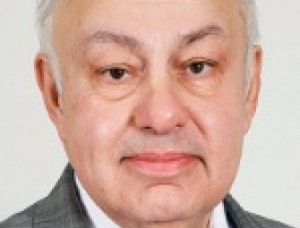 Fred Harris, great shipbuilder that he is, is out. His "retirement" was expected–the General Dynamics Corporate Office tends to be intolerant of failure, and Fred had staked his future on the OPC bid that Bath lost.
It's something of a sad tale. Three years ago, Fred Harris was on top of the world. NASSCO was humming along, and, although the order book could have gotten longer, the yard was secure and Harris had achieved the ultimate expression of shipyard skill–successfully (and profitably) mixing civilian work with military work (I have said it before and I'll say it again–any yard that can carry the overhead required for government work while turning a profit in commercial work is a yard to be reckoned with!).
I was pretty positive when Fred swept up leadership responsibilities at Bath Ironworks. Brad Graves, from the San Diego Business Journal, lifted this quote from a 2013 post of mine:
In a 2013 post, military blogger Craig Hooper said Harris "has done a wonderful job of making NASSCO a showpiece for the Navy — demonstrating the efficiencies of serial production, seamlessly pivoting between civilian and Navy projects, and keeping production going in a key state not normally known to be manufacturing-friendly." He also praised Harris for establishing foreign partnerships. NASSCO does extensive work with South Korea-based ship designer Daewoo.
It was a logical promotion. NASSCO was quietly expanding its footprint, stretching beyond the Barrio Logan neighborhood. Fred had the Navy and Congress wired, so the Alaska-Class Tanker variant T-ESBs and T-ESDs were in the pipeline…life was good, and I suppose the Corporate Office wanted to tighten the bonds between their various shipbuilding holdings, so they could, in an Edison Chouest-like/HHI-like move, become a national force–carrying more weight in aggregate than Bath and NASSCO could in their traditional independent, "regional" yard role.
But Bath's challenges–products of business decisions made long before Fred's arrival–overtopped Fred. And, well, the idea that NASSCO and Bath could blend was, well, optimistic. NASSCO's success has been driven by it's ability to straddle the border, leveraging lower rates and a ready labor supply. Bath was an entirely different animal–proud, prickly, and built around a Unionized workforce in a locale where labor was a premium that, as a result, enjoyed long craftsman-like tenures. There was no way the two cultures would peacefully combine, and it looks like General Dynamics has recognized that fact, offering both yards their own leader.
Now I don't know what Fred will do (or wants to do) next. I'm sure General Dynamics has done what it can to keep him from competing, but….if Fred doesn't retire to a nice beach someplace, it sure would be interesting to see Fred go North to help with the Canadian naval buildup, or maybe lashing up with a smaller yard (one of those hungry smaller yards who are eyeing the UAV/UUV revolution) or if he'll take on a role as a "distinguished elder" as a Board member someplace.
If Forbes wasn't a lock for SECNAV, I'd even throw his name into the mix for that august post. It won't happen, but wow would that be fun to watch!!